Mise à jour : 5 novembre 2017 (website new opening)
Vous vous intéressez à 'Hôtel et au Muséee de l'AP-HP? Surveillez le nouveau projet de l'Hôtel-Dieu, à paraître à la rentrée. Bêtement la CGT est contre!
Vous vous intéressez à la mycologie, vous cueillez des champignons en automne, consultez le site de

l'Adonif

!
Lire sur viméo la bande vidéo 

SFAUMB'95-RSNA

 (tapez ce mot clé sur vimeo) résumant la journée entièrement dédiée au téléenseignement en live exécutée durant le congrès d'ultrasonographie de la porte Maillot à Paris enregistrée le 31 mars 1995. Présentée dans différents congrès nationaux et internationaux, cette expérience est l'ancêtre théorisant la pratique connue aujoud'hui sous le nom de MOOCs. Familiarisez-vous avec le vocabulaire du show business appliqué au teleteaching et au videoconferencing (reality-show, talk-show, quiz...) grâce à des expériences de télétransmissions réalisées en duplex avec Paris, Nouméa et Montreal.
Hi! Good Morning, dears. To-day we're on Friday 6 October 2017. I'm just back to the website after a long stage of silence related with an almost 2-year-old season of dramatic series of social and sanitary events involving my domestic life !
Social events first, because of obscure and unfair reasons, we were fired out of our Parisian rental flat and we had to move on December 23rd, 2015, in emergency to the ground floor of a 3-store-house in a city located in the Southern vicinity of Lille in the newly termed province of Hauts-de-France. My wife and I enjoy a new life much quieter and more relaxing because of nice backyard where our three cats may breathe in fresh air and socialize with the wilder cats and many birds. My son and one associate owns the two upper floors.
If I could have an active social life in 2016, including the adventure in Turkey with the estimated even unsuccessful bid for PSCT2020 in Lille, my heath quickly declined because of a malignant evolution of an ancient benign polyposis of the vesical bladder. I was submitted for a chemotherapy during the fall before I had to be operated on on the end of December at the CHU of Lille. I don't recommend to anyone to be surgically manipulated in between Christmas and the New Year. A lot of serious complications developed that involved the vital prognosis during the first semester of 2017. To-day though I remain tired I'm more and more active intellectually. I guess I shan't be in good shape before the next Easter.
However, here it is a good news: I managed a block of publications during the current year 2017.
Paper
A scientific paper (!) referenced in an international journal under the following title: Giller CA, Mornet P, Moreau J-F. The first formulation of image-based stereotactic principles: the forgotten work of Gaston Contremoulins. Journal of Neurosurgery. 2017 Feb 17;:1-10. 
BOOKS
1.  Mémoire Linéaire d'un Médecin Français Radiologue Universaliste vol 1 ab embryo ad adulescentiam. 1938-1968. 
2.  De l'Ulcère Cérébral. Hypothèses de vie ou de mort au troisième âge le mien voire celui des autres. 
3.  PouAimes & PouHaines. Recueil de poésie et de quelque prose (reedition augmentée en cours) 
4.  Ravensbrück 2015. L'étrange enquête de Charles-Icelui Chapeau. 
  En preparation pour 2018: Mémoire Linéaire d'un Médecin Français Radiologue Universaliste. Vol 2: Ecce homo vir. 1968-1998
Depuis le 1er janvier 2016, vous avez pu suivre les actualités commentées sur mes pages facebook et LinkedIn + twitter... en attendant le printemps et la fin des travaux d'installation dans mon nouveau domicile...
Since January 1st, 2016 and all along the Wintertime, you could follow my comments of the news on my social networks, e.g. facebook and LinkedIn +

twitter

...
My personal website, www.jfma.fr, is going to be lifted while the Springtime has started nicely with a lot of flowers in the garden; my new home is definitely opened and my new address has become truly operational for friendly visitors.
Desde el 1 de Enero hasta el verano, ustedes podían discubrir mis mejores campos de interes sobre mis redes sociales facebook y LinkedIn + twitter adonde comentó las actualidades del Mundo.
Mi sitio web personal, www.jfma.fr, ahora esta abierto con una ventana nueva ¡Mi casa y mi dirección oficial nuevas estan acesibles a los amigo!
 Mois en cours:

Octobre 2017
A RAVENSBRÜCK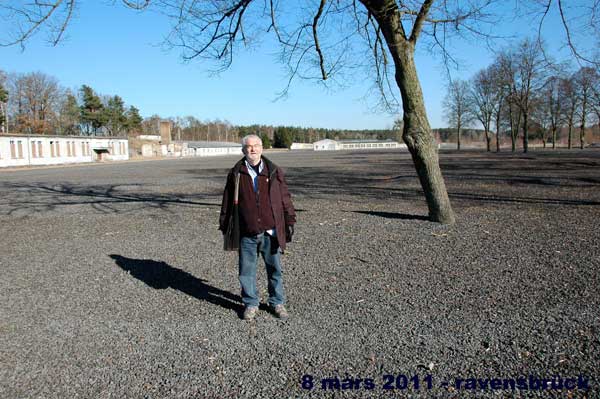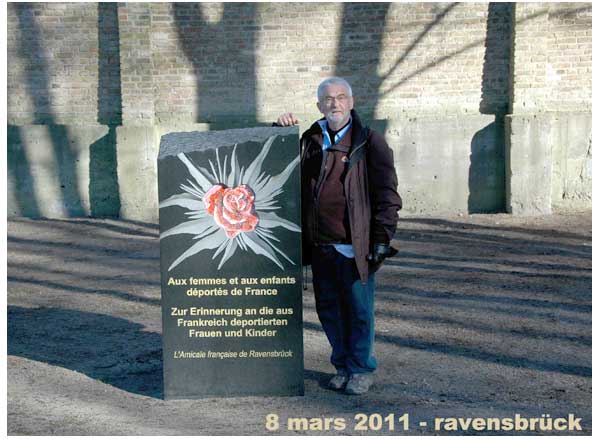 LA PHARMACIE DE MARGUERITTE CHABIRON
A VERDELAIS ETAIT DANS CET IMMEUBLE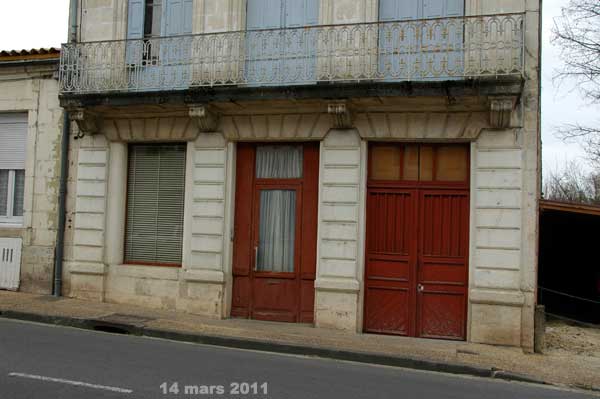 LES RESISTANTES S'ENFUIRENT PAR LE JARDIN A PIC