ONE CENTURY OF URORADIOLOGY IN EUROPE: 1896 - 1996
Section 1: the time of progenitors
Jean-François Moreau, MD, AIHP, FACR
Emeritus Professor, Université Paris Descartes, Paris, France <jf@jfma.fr>
Honorary Chairman, Hôpital Necker, Paris, France.
Consultant radiologist, Hôpital Corentin Celton, Issy-les-Moulineaux, France
"I'm looking for an honest man!"  Diogenes of Sinople.
The rich saga of Uroradiology along the last century in Europe is as poorly known as fascinating and worthwhile for whoever studies the causes and the effects of disruptive innovations in medical imaging. Wilhelm C Roentgen discovered the invisible X-rays on late November1895 in Würzburg, Germany; in the mean time he created medical radiology as a science and an art meanwhile he performed twice himself his wife's hand's radiographies to assess their physical properties. He was awarded in 1901 Nobel Price in physics; he could get that of physiology and medicine as well. The information of that genius but serependitous discovery was broadcasted on January 5th, 1896, worldwide. "Chance smiles to well-prepared brains", Pasteur said. Somebody who understood how did it will revolutionary the medical practice had to be expert in three associated techniques: to be a photographer to recollect the picture of an anatomical volume exposed to the irradiation by an X-ray beam produced by a Crooke's tube in glass blown on place and excited by a power battery (1). Roentgen's character congregated those three expertises in himself. Later on, the applicants consisted of teams encompassing a physicist, a doctor and a photographer (fig 1). In 1897, in Paris, the first four civic radiological laboratories were created in new hospitals or buildings already equipped with electricity (2). While Antoine Béclère moved from Hôpital Tenon to Hôpital Saint-Antoine for that reason (3), the prestigious professor Félix Guyon (1831-1920) installed a huge sophisticated laboratory inside the Clinique Urologique at the Hôpital Necker; it was conceived and directed by the first French official "radiographer", Gaston Contremoulins (1868-1950), previously the photographer of the physiologist Etienne-Jules Marey, progenitor of cinematography (4).
Fernand-Joseph Chauvel, the progenitor of Uroradiology.
The birth of Uroradiology should be dated on April 28th, 1896, when Félix Guyon introduced the radiological description of urinary and biliairy stones - the "black spot" - by his resident, François-Joseph Chauvel, and a physicist, James Chappuis, at the "Académie Nationale de Médecine" (5) (fig 2,3,4). Chauvel and Chappuis, with Fünck-Brentano, already had performed the first French radiography of a foetus at the Clinique Baudelocque; that was announced on March 6th, 1896, at the Académie des Sciences by Varangot (2). The second paper came several months later from John Macintyre of Glasgow, Scotland (6). Looking for urolithiasis, at that time the most common human urinary disease, had become a ubiquitous radiological challenge. In 1902, Albers-Schönberg proposed a compression device to avoid abdominal meteorism-induced pitfalls on plains films (7).
First stage (1896-1929): Uroradiology is a urological hobby.
For almost half-a-century, the development of uroradiology was fully linked with pure urological research, mainly at the Hôpital Necker first, then in Hamburg and Berlin. Joaquin Albarran (1860-1912) may be the first professional Uroradiologists'ancestor (8). Born in Cuba where he has become a national hero then trained in Barcelona, he decided to spend his professional life at the Hôpital Necker under Guyon's chairmanship (fig 5). In 1897, he invented a revolutionary cystoscope ("Albarran's level") but the technique of ureteral catheterism was already known. The surgeon Théodore Tuffier is supposed to be the first operator who passed a radiopaque catheter in the ureter through the ureteral meatus of the bladder (9) (fig 6). The first catheters were radiolucent and guided by a metallic wire; then the catheter wall was made of radiopaque compounds; in 1914, the urologist Pasteau invented a catheter including a semi-opaque centimetric scale for a precise localisation of the stones (10) (fig 7). 
Pioneers in uroradiology tried to get radiographies of the urinary tract by varied kinds of chemical media that retrospectively look somewhat threatening; the story is well told by HM Pollack (11). In 1905, Wulff and Albers-Schönberg of Hamburg used gas for cystography; gas, oxygen and carbon dioxyde, will be used during almost eight decades; in 1920, Robert-Théophile Coliez's medical thesis (12) treated of artificial pneumoperitoneum proposed by Rautenberg in 1914 (10); in 1921, Carelli and Sordelli of Buenos Aires, Argentina, invented the retropneumoperitoneum to obtain a better view of the kidney's shadow through the gaseous radiolucency (13).
Apart from 1906, the urologists Voelcker, von Lichtemberg and his pupil Czerny studied how to opacify the bladder with varied radiopaque compounds: bismuth, silver (Collargolâ), and thorium elicited in 1914 (11). Albarran, the first successor of  Guyon, developed retrograde pyelography under their influence to improve his surgical operations (14). Félix Legueu was Albarran's successor; in 1913, associated with Papin and a radiologist, Maingot, he published the first French book dedicated to the radiological exploration of the urinary tract only (15). Another radiologist, André Lomon, the same year published a book on general radiology exhibiting a nice radiography of a calculus of the pelvic ureter (16); but he mentions an exposure time of up to 1 minute to obtain a readable plain film. The quality of the radiographies was improved when World War 1 and the American army brought the powerful and more reliable Coolidge's X-ray tube and the Potter-Bucky to Europe (2, 17).
References
Bouchard Ch, et al

. (1904) Traité de Radiologie Médicale. G Steinhel, Paris.

Pallardy G, Pallardy MJ, Wackenheim A

 

(1989) Histoire illustrée de la Radiologie, Editions Roger Dacosta, Paris.

Béclère A (1973) Antoine Béclère. JB Baillière, Paris.

Léger P (19??) Chroniques de l'Urologie Française. Vol 1. Schering. Lys-les Lannois, pp 67-103.

Guyon F, Chappuis J, Chauvel FJ (1896) Calculs rénaux et biliaires. Bull Acad Nat Méd, 3e série, 35:409-411.

Macintyre J (1896) Roentgen Rays : Photography of renal calculus. Description of an adjustable modification in the focus tube. Lancet 2:118.

Albers-Schönberg HM (1902) Eine Kompressionsblende zum nachweiss von Nierensteinem. Fortschr Röntgenstr 5:301-3308.

Léger P (19??) Chroniques de l'Urologie Française. Vol 2. Schering. Lys-les Lannois, pp 7-39.

Tuffier T (1897-1899) Sonde urétérale opaque. In: Duplay SE, Reclus P Traité de chirurgie, Masson & Cie, Paris, pp 412-413.

Pasteau O (1914) Les sondes urétérales opaques pour la radiographie. J Radiol Electrol 1:17-18.

Pollack HM (1996) Uroradiology. In: Gagliardi RA, McClennan BL (eds) A History of the Radiological Sciences. Diagnosis. Radiology Centennial, Inc., Reston.

Coliez RT (1920) Le pneumopéritoine artificiel en radiodiagnostic. Thèse de doctorat en Médecine, Paris.

Carelli HH, Sordelli E (1921) Un nuevo procedimiento para explorar el riñon. Rev Assoc Med Argent 34:424-425.

Albarran J (1909) Médecine opératoire des voies urinaires. Anatomie normale et anatomie pathologique chirurgicale. Masson & Cie, Paris.

Legueu F, Papin E, Maingot G (1913) Exploration radiographique de l'appareil urinaire. Société d'éditions scientifiques et médicales, Paris.

Lomon A, Hahn C (1913) Précis de radiologie pratique. Société d'éditions scientifiques et médicales, Paris.

 

Grigg ERN (1965) The trail of the invisible light. Charles C Thomas, Springfield.
A RAVENSBRÜCK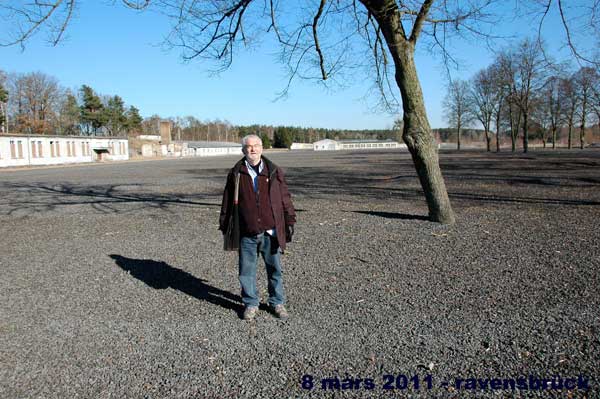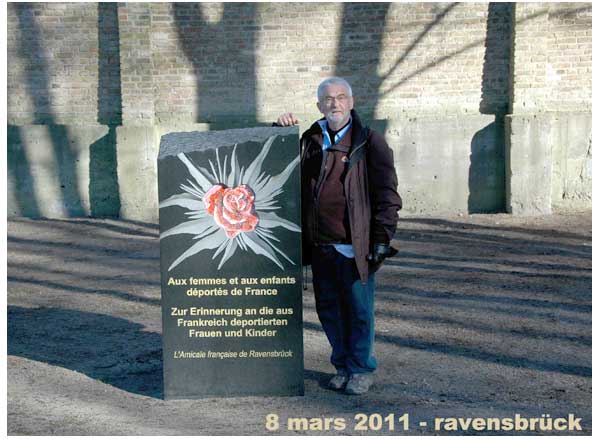 LA PHARMACIE DE MARGUERITTE CHABIRON
A VERDELAIS ETAIT DANS CET IMMEUBLE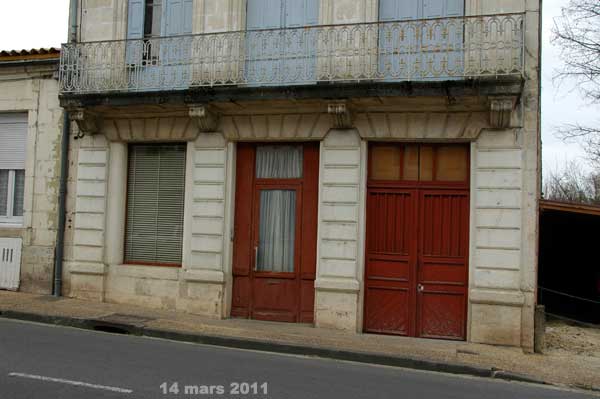 LES RESISTANTES S'ENFUIRENT PAR LE JARDIN A PIC